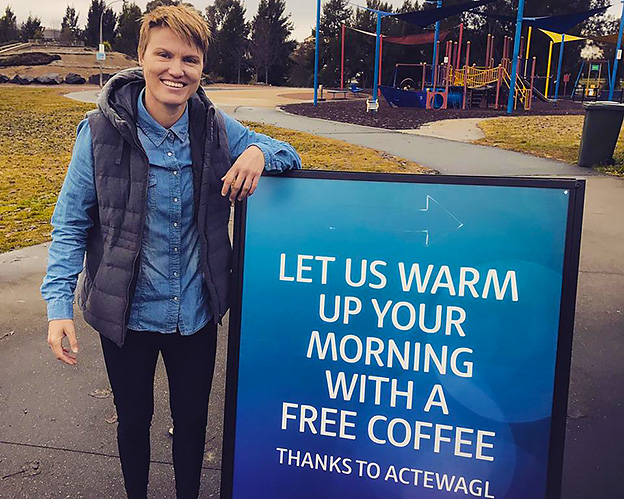 CONTACT DETAILS
For all enquiries please contact
Jess Bibby:
Mobile 0401 913 400
Email:info@shotclock.com.au
or use the contact form.
Web: shotclock.com.au
If you wish to make a tentative booking please use our interactive "Shot Clock Booking Form" by selecting the link below.
Some browsers do not allow forms to be filled out online.
In that case download/save the form and complete it in a PDF reader.
After completion it can be attached to an email and sent to:
Download the SHOTCLOCK Booking Form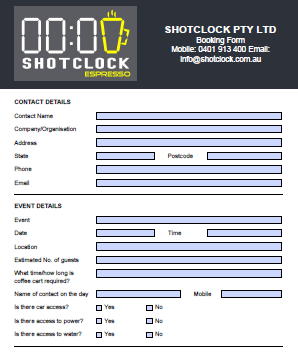 SHOTCLOCK
ESPRESSO
Shop 3/85 Lachlan St, Macquarie ACT 2614